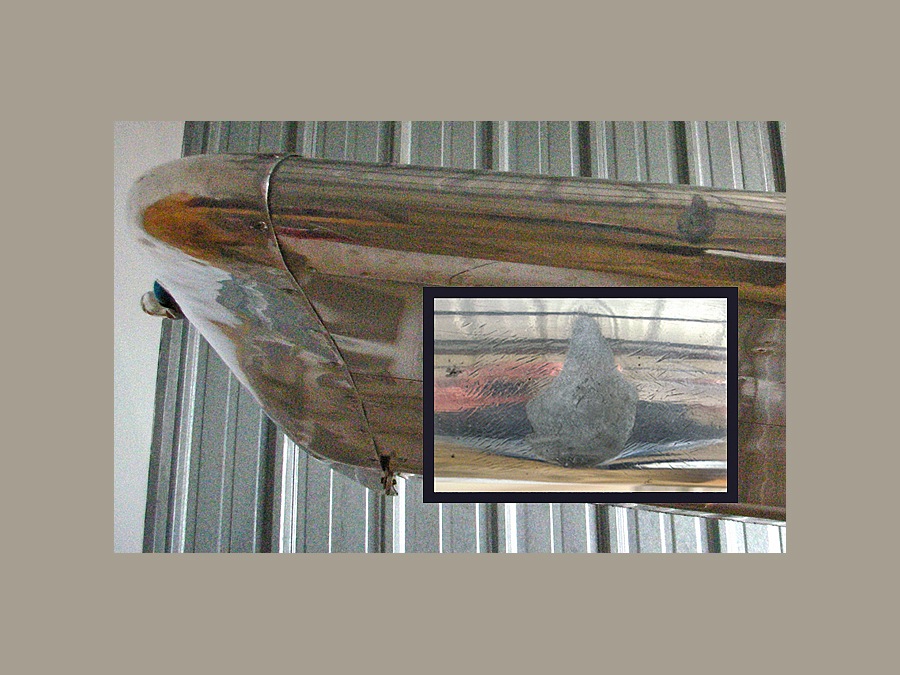 A one-inch square portion of the outboard section of the leading edge of the right wing was repaired for damage (see inset above). 
The damage to the wing has been determined by an A&P to have been repaired years ago in accordance with FAA circular 43.13-1B Acceptable Methods, Techniques, and Practices: Aircraft Repair. 
Ted Kurtz, the former owner of the aircraft, reports that this repair was pre-existing on the aircraft when he bought it in 1988, and and that it remains the same today as when they were first repaired.